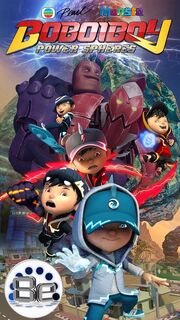 BoBoiBoy: Power Spheres is a puzzle action games based from the series BoBoiBoy. The mobile game was based from BoBoiBoy The Movie. This game is released in Google Play Store and App Store.
Description
Table leader and the success of it.
Multi-language support including Indonesia, Malaysia, Thailand, Vietnam, China and English.
Have Power skill of BoBoiBoy. And up to the next level!
BoBoiBoy Friends to help you in your fight! Characters include: Ying, Yaya, Gopal, Fang and Ochobot.
More than 100 levels and new villains to handle!
Gallery
Ad blocker interference detected!
Wikia is a free-to-use site that makes money from advertising. We have a modified experience for viewers using ad blockers

Wikia is not accessible if you've made further modifications. Remove the custom ad blocker rule(s) and the page will load as expected.