Kiki Ta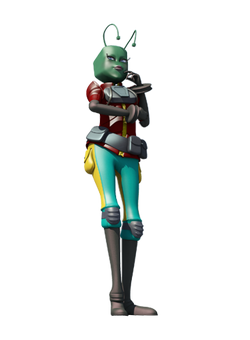 Personal Information
Biological Information
Media
Kiki Ta is the character in BoBoiBoy: The Movie. She is one of members of the Tengkotak group. She plays the role of a pilot on the Tengkotak spaceship as well as a sniper.
Trivia
During the movie, Adu Du was shown to have fallen in love with her when he saw her for the first time.
She has the same voice actress with English version of Ying.
Gallery
Ad blocker interference detected!
Wikia is a free-to-use site that makes money from advertising. We have a modified experience for viewers using ad blockers

Wikia is not accessible if you've made further modifications. Remove the custom ad blocker rule(s) and the page will load as expected.