Papa Zola 5: Truth Against the Forces of Darkness
(
Kebenaran di Lorong Kegelapan
) is the fifth installment of the Papa Zola Game Series.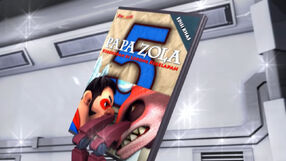 The Series
It was seen played by BoBoiBoy and Gopal, Adu Du used this game in his plan to trapped BoBoiBoy and defeat him.
Aftermath
After BoBoiBoy, Gopal, Adu Du and Probe got out in the game, Papa Zola and the Sleeping Monster also got out too and went to the real world.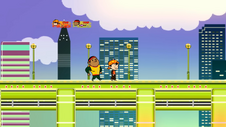 Informations
If Papa Zola and the Sleeping Monster are not inside the game anymore, therefore, only the robots and the Rocket Monsters are the only ones left in the game.
In the Youtube English version, it is called Papa Zola 5: Truth Through the Alley of Darkness.
Video
Original Soundtrack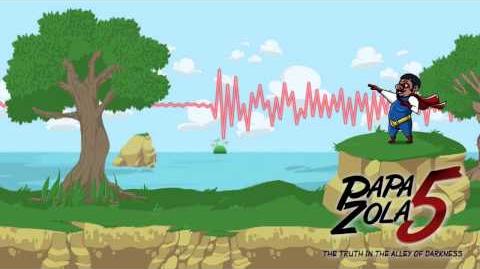 See Also
Ad blocker interference detected!
Wikia is a free-to-use site that makes money from advertising. We have a modified experience for viewers using ad blockers

Wikia is not accessible if you've made further modifications. Remove the custom ad blocker rule(s) and the page will load as expected.