"
We'll shoot uhhmm, the Space Squirrels!!
"
The Space Squirrels (Tupai Angkasa) were mentioned in Season 1, Episode 12.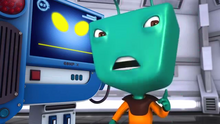 Overview
When Bago Go asked what will Adu Du shoot with the Plasma Cannon X5000, Computer warned him that he should not tell about BoBoiBoy and the Cocoa, as a lie, Adu Du said that they will shoot the Space Squirrels instead.
Bago Go stated that he has a customer that bought the Plasma Cannon X5000 to destroy a colony of Space Squirrels.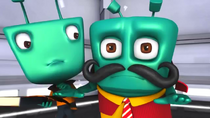 Ad blocker interference detected!
Wikia is a free-to-use site that makes money from advertising. We have a modified experience for viewers using ad blockers

Wikia is not accessible if you've made further modifications. Remove the custom ad blocker rule(s) and the page will load as expected.