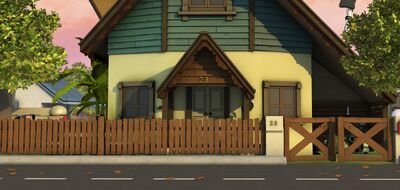 Tok Aba's House
is located near
Yaya
's House.
The House has 2 floors, BoBoiBoy said that his house looks like an antique, aside from that, it also has it own backyard which is the place where BoBoiBoy trained for his powers in Episode 3. This is where Gopal and BoBoiBoy played the game of Papa Zola 5, and attack his friends when he became BoBoiBoy Lightning  in Episode 12.
Early Design
In the 2009 sneak peek of BoBoiBoy, Tok Aba's shop is supposed to be located at the bottom of the house, while
the living room and the bedrooms are located in the 2nd floor. But
Animonsta Studios
decided to move the shop somewhere.
Parts of the House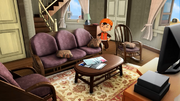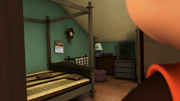 Living Room - the main room of the house.
Kitchen - the place where Tok Aba makes his breakfast.
Tok Aba's Bedroom - the room where Tok Aba sleeps.
BoBoiBoy's room - the room where BoBoiBoy sleeps.
Ad blocker interference detected!
Wikia is a free-to-use site that makes money from advertising. We have a modified experience for viewers using ad blockers

Wikia is not accessible if you've made further modifications. Remove the custom ad blocker rule(s) and the page will load as expected.