The Vortex Storm (Ribut Kencang) is one of BoBoiBoy's abilities for the Wind element.
Season 1
He used it to avoid being hit by the Multi-Monster.
He tried to used it against BoBoiBoy Earth when fighting after their memory got worse.
Information
In the Disney Channel English version, it is called Thunderstorm.
See Also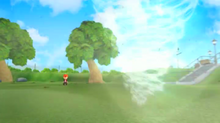 Ad blocker interference detected!
Wikia is a free-to-use site that makes money from advertising. We have a modified experience for viewers using ad blockers

Wikia is not accessible if you've made further modifications. Remove the custom ad blocker rule(s) and the page will load as expected.